Breakwater Hotel (Tourism)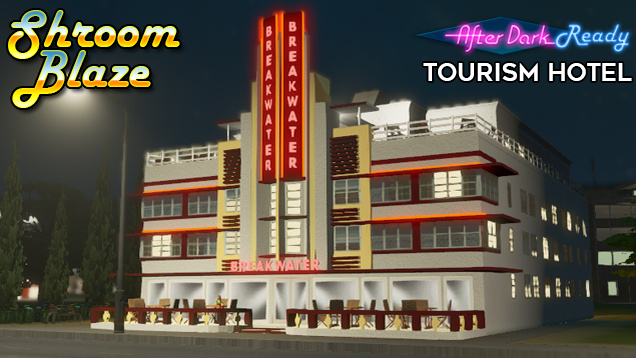 Author:
Matt Crux
Last revision:
5 Nov at 22:48 2015 UTC
Description:
Click Here for High Commercial Version!
My First Building Release! Based on the Art Deco Miami South Beach Breakwater Hotel. Check out reference photo shots of the real thing here. Original Building
Great flower assets by Breeze & Cypress tree by ryanjamesoflondon. Be Sure to check out their workshops for other great assets by clicking their names!
YOU ARE MISSING OUT IF YOU DO NOT SUBSCRIBE TO THE REQUIRED ASSETS!
Commercial Tourism Building.
Comes in 4 color variations shown above.
Total Tris = 7,123
2048 x 2048 Maps
LOD Tris = 394
128 x 128 Maps
[www.patreon.com]

[www.paypal.com]