Apex Hotel (growable)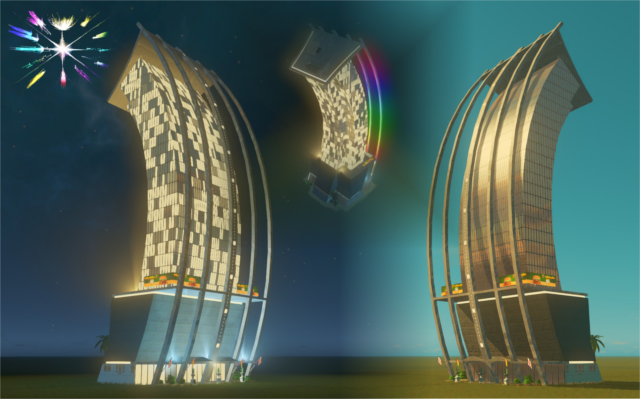 Description:
Growable 4×4 tourist Hotel. (Unique version here)
A lot of curves.
I'll start off with a BIG WARNING!!! And some apologies. The LOD model is kinda excessively high on tris, even for my assets! It's a hotel, I myself don't ever have very many of them in my cities, so I'm hoping it isn't too big a problem. With a lot of time invested I could probably shave another couple hundred tris off, but for myself that was just not worth it. I know it will put a lot of people off, and so: apologies!
1917 tris high detail, 1024x diffuse, illumination, specular, normal and color maps.
512 (!!!) tris lod model, 256x diffuse, illumination, specular and color maps.