Custom Shape Parking 1×7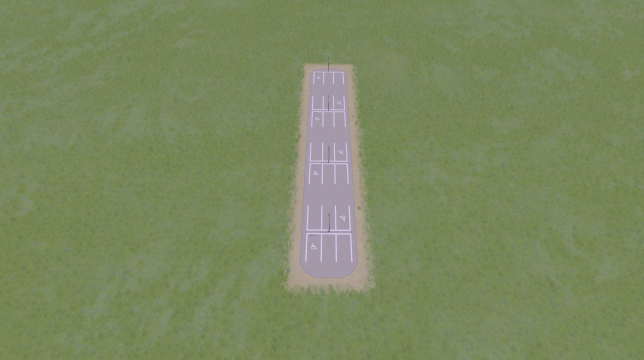 Download
Steam Workshop ID:
420446782
By:
Sarcastrophy
Workshop Link
|
UPD:
5 Apr, 2015 @ 6:30pm
Custom Shape Parking Lot Set:
http://steamcommunity.com/sharedfiles/filedetails/?id=420451369
This collection consists of 16 lots, place them next to each other to create your own custom shaped parking lot!
For the most time lots up to 1x8 should suffice but if you want to go really big (think airports or stadiums) I've included up to 1x16.
You can find them in the parks menu.
Cost: 100 per tile
Maintanance: 5 per tile
Electricity: 1 (up from 1x9 it is 2)
No tourists
No entertainment and radius
Since these lots won't generate tourism or entertainment, they will have a hard time filling up when placed in the middle of nowhere. Place them close to landmarks, parks or anywhere there's demand for Cims and they will be used.
While this collection works fine on it's own I can higly recommend some other mods in addition for a better experience, You can find them on the custom shape parking lot home page:
http://steamcommunity.com/sharedfiles/filedetails/?id=420451369