JazzAge – Clinic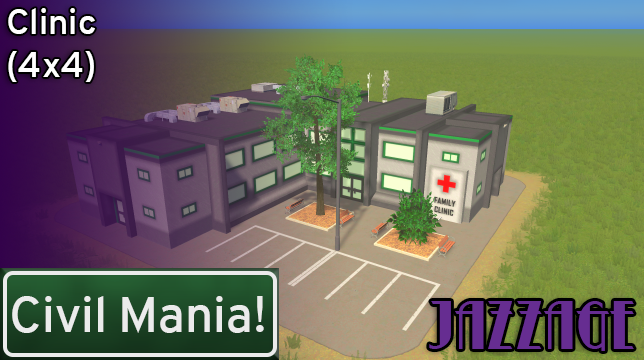 Author:
Althazar
Last revision:
26 Sep at 20:45 2016 UTC
Description:
The small, local clinic isn't enough to deal with things like broken bones, elderly joint problems, or even most common X-ray exams. What you need is a clinic that can provide all the basics and then some, without the cost and space of building up a large hospital.
It's pretty much the same as the in game clinic, but with a few job tweaks and maybe an adjustment to ambulances.