Toronto Birchmount Bus Garage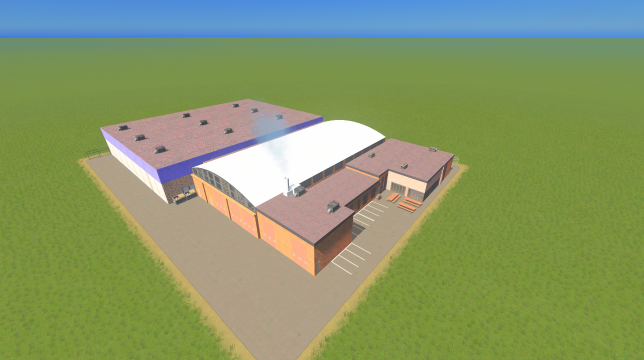 Author:
JSF-1
Last revision:
26 Sep at 18:45 2016 UTC
Description:
As the name implies this asset is based off of the Birchmount Bus Garage located in Toronto Ontario and operated by the TTC. This asset can be used to spawn buses in your city if you want a bus garage that looks more like a bus garage compared to the vanilla asset.
IRL: Birchmount Garage was opened in 1956 and is currently the oldest active bus garage in the City of Toronto. Like Eglinton Garage, Birchmount features a large outdoor storage area with UWE heaters (not included with the asset). Currently Birchmount Garage serves 35 bus routes and has capacity for 200 buses.
Cost to Build: 50,000
Upkeep: 5,000
Size: 14 x 11