Chlorine Treatment Plant – 0% Pollution! – Updated for Natural Disasters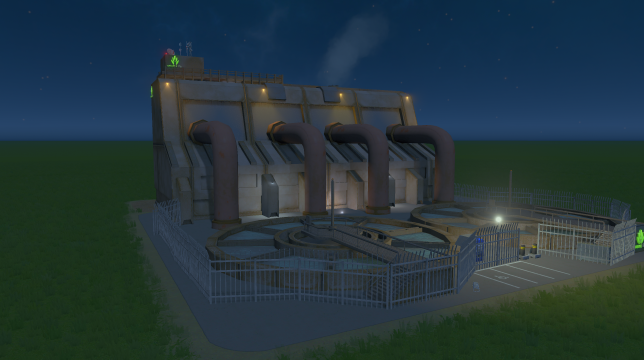 Download
Steam Workshop ID:
810730321
By:
CaptainAubergine
Workshop Link
|
UPD:
2 Dec @ 10:40am
Chlorine Treatment Plant
Water treatment plant that releases no water pollution.
This is the new version (1.2) of my original mod that was broken by the Natural Disasters update -
https://steamcommunity.com/sharedfiles/filedetails/?id=466760694
Costs 35000 upfront and 6000 maintenence. Requires two uneducated workers and one educated worker.
Includes a visual redesign on the original.