Chirper University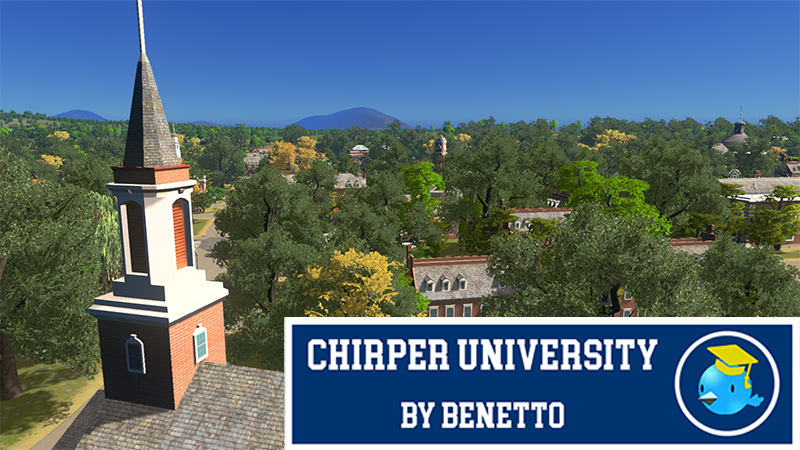 View
Steam Workshop ID:
415261726
Workshop Link
|
UPD:
12 Dec @ 1:26pm
Assets:
Building
Water & Sewage
Police Department
Education
This is collection of University Campus - called "Chirper University" by Benetto.
Let Your Citizens be more educated! New campus buildings! From Admission office to Political Building. From Teology Chapel to different types of Dorms!
I am going to add new assets with time.
Contact:
You can contact me through these player account:
https://steamcommunity.com/profiles/76561198024248108
E-mail:
[email protected]
Enjoy :)
Any Ideas? You can add me as a friend, message - I can make new buildings with Your ideas!
"To make Cities Skylines Better!... even with single pixel, cause it is the best city builder ever !!"
Thank You :)