Lights After Dark – Privately Owned Advanced Medical Clinic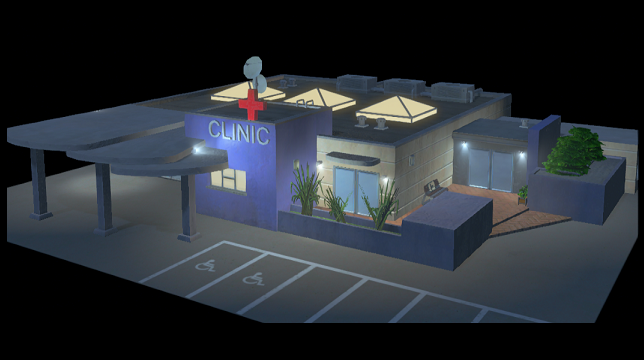 Download
Steam Workshop ID:
538294276
By:
Populous
Workshop Link
|
UPD:
19 Oct, 2015 @ 6:22pm
Lights After Dark - Privately Owned Advanced Medical Clinic by Populous
This Advanced Medical Clinic has the lights you have come to expect in this series; however I do not understand the expectation on Government to pay for a company's building and then continue paying the bills... How do I sign up?
Cheat? No. I thought wait a minute, why do we need dead care every 8 blocks and why is the city paying for private businesses and so I did some research (based on my area) and modeled according to what I found out.
Features
- Lights where there should be ( removed lamp posts and clutter )
- Working employee entrances
- Privately owned
- Cost and Maintenance are the responsibility of Advanced Medical Clinic itself, just like real life
- Works without Afterdark, only the lights will be off.
Yes, absolutely, Thumbnail included for easy identification from the menu system