Small Bus Depot – JazzAge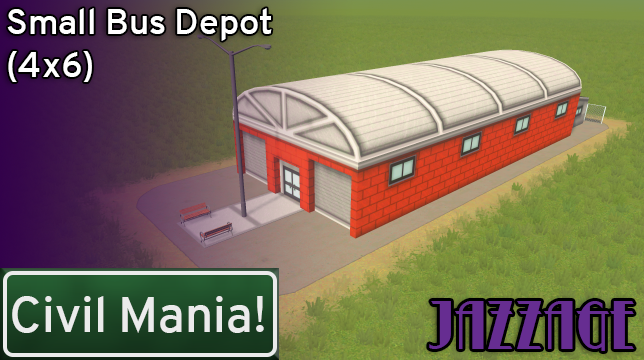 Author:
Althazar
Last revision:
18 Aug at 20:18 2016 UTC
Description:
Is your little city having a traffic problem? Don't you wish there was a quick, cheap solution that also didn't occupy a lot of real-estate? Well this small bus depot has your answer, being much cheaper than the default bus depot and also able to fit into whatever space you need being only just 4×6 tiles. Of course, if you like the hangar look and have some industrial areas, you could line these buildings up against each other to make what would resemble a larger bus depot.