Hamilton Crossing Apartments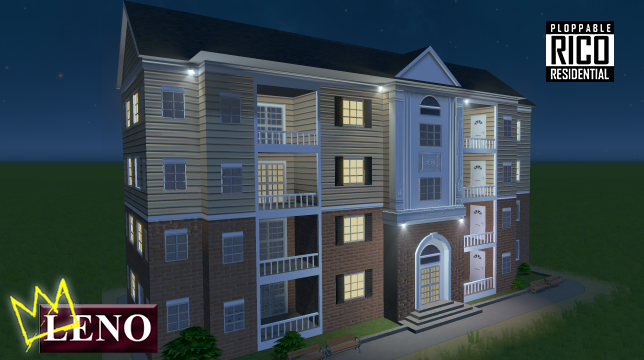 Download
Steam Workshop ID:
826570090
By:
KingLeno
Workshop Link
|
UPD:
26 Dec @ 9:39am
Hamilton Crossing Apartments by KingLeno
This is a re-texture of Hamilton Station Apartments
http://steamcommunity.com/sharedfiles/filedetails/?id=746529196&searchtext=hamilton
It was created at the same time and I've only used it for personal use, but decided to upload it. The second picture (aerial screenshot) on the Hamilton Station page is actually this asset.
Triangles - 2340
Texture 512x512 d,n,i,s
Lod triangles 130
Includes Ploppable RICO settings.