First Choice Emergency Room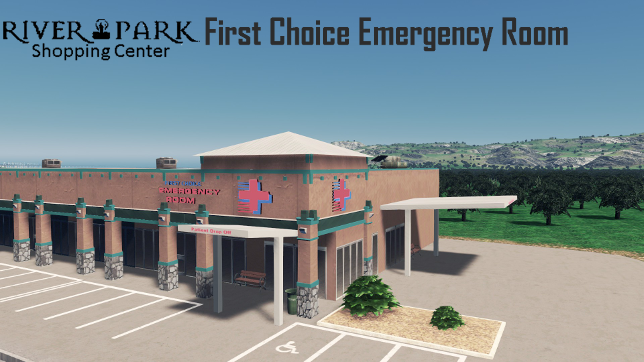 Author:
Cristolisto
Last revision:
8 May at 16:30 2017 UTC
Description:
First Choice Emergency Room is the first and largest standalone emergency room company. Based in Flower Mound, Texas, First Choice operates emergency rooms in Texas and Colorado.
The asset is found in the Health tab and is a corner piece for the Riverpark Shopping Center pack.
Update: Now includes sign prop. Found in the Billboards tab when using More Beautification mod. If you have a search mod just search "Riverpark."
Stats
Cost: $7,000
Size: 4×4
Upkeep: $160
Patient capacity: 50
Ambulances: 3
Range: 750
by Cristolisto