Quadruple Modern Station with central platforms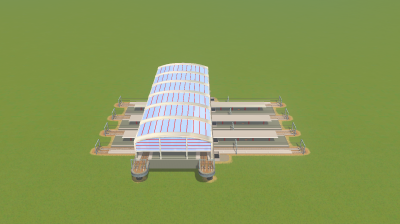 Author:
TheRackCH
Last revision:
26 Dec at 10:25 2016 UTC
Description:
This is a quadruple modern station which doesn't have exterior platforms but central platforms. It allows the peeps to switch from one line to another just by crossing the platform and walking a few meters. It can be used to create interesting transport nodes between train lines.
NEEDED MODS :
To be able to run the station correctly, you'll need following mods, otherwise the game won't let you build smooth tracks like on the screenshots :
or another mod containing the Road Anarchy abilities
Don't forget to download the needed items, too.
Enjoy !
TheRack