Flinders Street Station by Bad Peanut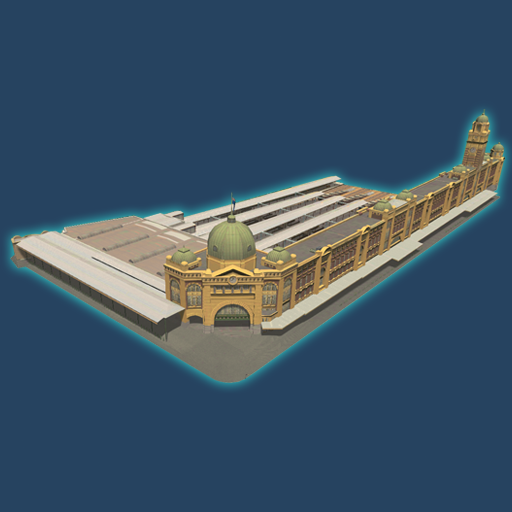 Author:
BadPeanut
Last revision:
3 Jan at 15:14 2017 UTC
Description:
A recreation of Flinders Street Station located in Melbourne, Australia as of Dec 2016. By BadPeanut.
I hope you all appreciate the difficulty of balancing triangle count and detail. I think i did alright 🙂
I would still recommend using multi track enabler for better selection of tracks when creating lines as the default setting isn't that flexible – cannot be fixed by assets can only be implemented by CO.
There are 9 different sub buildings, stats will come when I don't need to sleep – all buildings pass the building weight test with MeshInfo (so they are all optimised)
For some fun history and exploration of Flinders Street Station go to: http://www.flindersstreetstation.com.au/
Please bare in mind this is not an EXACT replica but it is a very close recreation. there may be some terrain glitches if used unwisely around uneven terrain and a few pedestrians might dip below ground for a few seconds, you're just going to have to suspend that old belief for me 😉
I will not be taking requests for other real world stations.
I don't ask for donations but if you want to send money somewhere take a look at https://www.patreon.com/citybound – an open source city simulator in early development!