RadioShack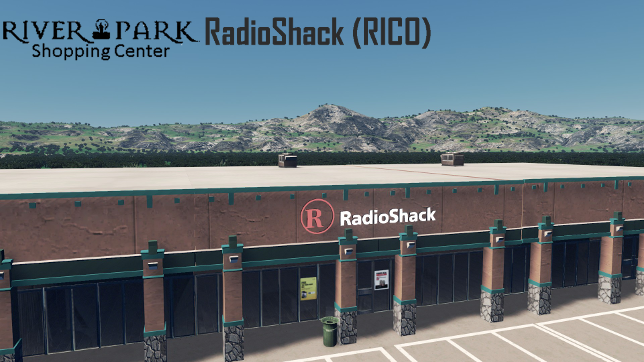 Author:
Cristolisto
Last revision:
11 May at 00:53 2017 UTC
Description:
Part of the Riverpark Shopping Center Volume two: New year 2017.
Contrary to what their name might make you believe, RadioShack doesn't just sell radios! Radioshack is a chain of electronics store headquartered in Forth Worth, Texas. Radioshack is partnered with Sprint and you can find mini sprint stores within Radioshack or Radioshack products at Sprint Stores.
Update: Now includes sign prop. Found in the Billboards tab when using More Beautification mod. If you have a search mod just search "Riverpark."
RICO Enabled
Size: 2×4
Level 2 Commercial
Custom LOD
by Cristolisto