GameStop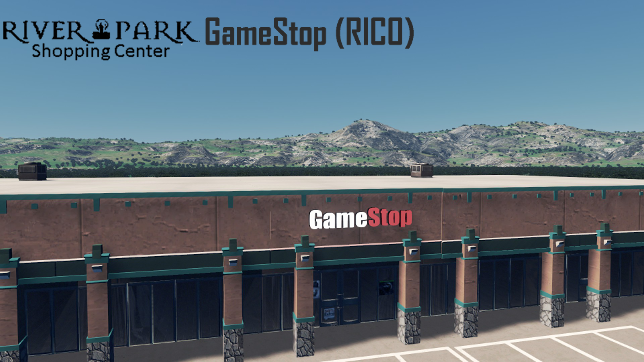 Author:
Cristolisto
Last revision:
9 May at 01:45 2017 UTC
Description:
Part of the Riverpark Shopping Center Volume two: New year 2017.
Have some unused games and need a quick buck? Stop at, well, GameStop! Based in Grapevine, Texas, GameStop operates more than 7,000 stores around the globe. Pre-subscribe now and get a poster!
Update: Now includes sign prop. Found in the Billboards tab when using More Beautification mod. If you have a search mod just search "Riverpark."
RICO Enabled
Size: 1×4
Level 2 Commercial
Custom LOD
by Cristolisto