Church's Chicken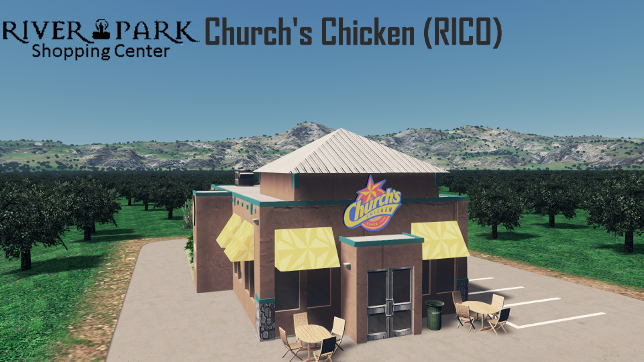 Description:
Part of the Riverpark Shopping Center Volume two: New year 2017.
George W. Church Sr. had a dream about fried chicken and opened Church's Chicken in 1952 in San Antonio, Texas. Now headquartered in Atlanta, Georgia, Church's operates more than 1,700 locations around the world. Other places it is known as Texas Chicken. This asset is a standalone building in the Riverpark Shopping Center and has a drive thru.
Update: Now includes sign prop. Found in the Billboards tab when using More Beautification mod. If you have a search mod just search "Riverpark."
RICO Enabled
Size: 3×4
Level 2 Commercial
Custom LOD
by Cristolisto
Funny thing is the day I finished this asset, my family actually got Church's for dinner! It was the first time they got something from there in more than 10 years. No lie!