Loading Screen Mod [Test]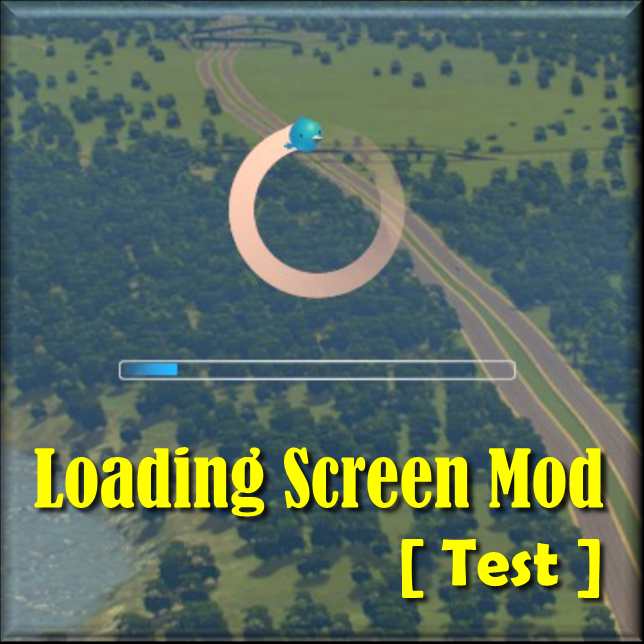 Author:
thale5
Last revision:
18 May at 16:40 UTC
Description:
Update May 18, 2017
A minor update to support Mass Transit. No issues are currently known but I haven't performed a full review of the updated game yet.
Update March 8, 2017
Loading Screen Mod has now the same features as this mod, including the fast asset loader
– I recommend the [Test] version for sending logs because [Test] creates better log files.
– I recommend Loading Screen Mod for general use (less logging means less overhead).
You can subscribe to Loading Screen Mod and this [Test] version at the same time. But please make sure only one of them is enabled!
This mod is documented on the Loading Screen Mod page.
Update February 9, 2017
The RAM usage counter uses colors:
Orange: Gradually running out of RAM. Computer may become slow.
Red: Running out of RAM. Computer becomes slow.
The RAM counter is available on Windows only.
How to test
The purpose of this page is to find the remaining issues if any. Did you find something worth reporting? If unsure, compare by loading with this mod disabled. Submit your findings below. I also need your output_log.txt from the [Test] run (in SteamsteamappscommonCities_SkylinesCities_Data, paste the log to Gist, then submit the Gist link below). Thanks for testing!
Using cities-skylines-detour[github.com] by Sebastian Schöner.
Sources are available.[github.com]