C:S art wall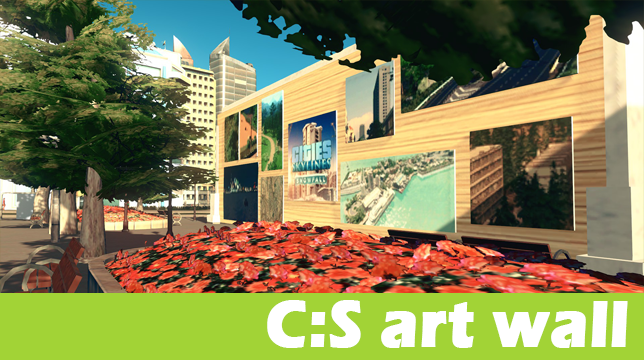 Description:
Textures:2048X2048
You can find it in park's the second option
[Prop]:http://steamcommunity.com/sharedfiles/filedetails/?id=714895570
1.According to our country relative laws,I don't infringement of intellectual property rights if I use another person's art works to show instead of make money.The copyright of art works still belongs to the orginal author.
2.All works are from steam art work.
authors:
Adonis1060748914
Tomaltachpaulson
SpacePixel
Elzix3
Trashbot
Devil9611
Hasunekid
&sam
Caluo
Nickvet419
Apple
Thanks for your work:D
3.If you want to DIY ,you can give me your E-mail address so that I can give your source file and texture file.And then I may can't explain how to DIY clearly, you can go to Google or steam discussion area to find the way.
Thanks for your support and please look forward to my next work:D