Marriott at Market Square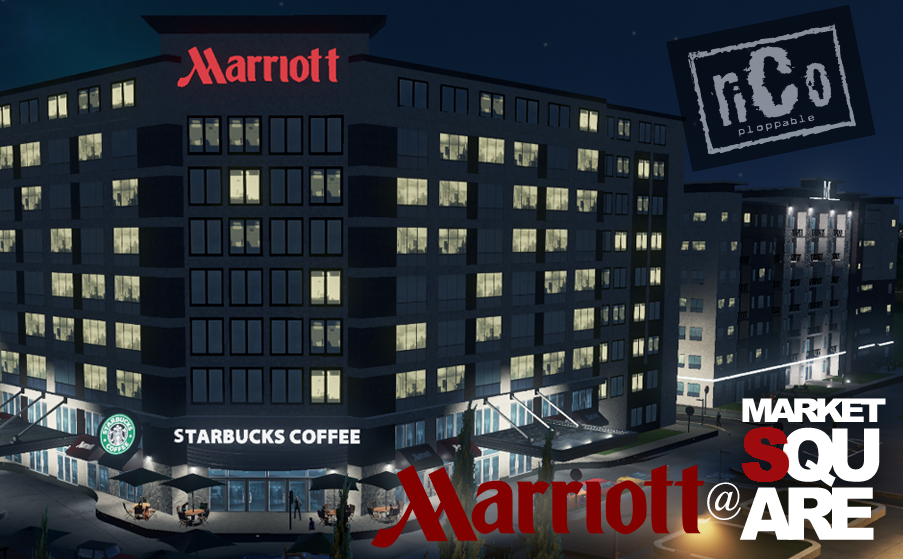 Author:
KingLeno
Last revision:
11 Feb at 01:46 UTC
Description:
Marriott International, headquartered in Bethesda, Maryland in the Washington, DC metropolitan area,[2] has more than 5700 properties in over 110 countries and territories around the world (wikipedia).
This is a mid-rise moderate modern hotel. It was inspired by newer hotels developed specifically for suburban outdoor malls/lifestyle centers that emulate a more urban 'main street' design. Includes Starbucks on the Lobby Level. RICO setting included and functions as a residential building. Lot size is 8×5, and I really hate typing description after I've been struggling for hours trying to get it uploaded, so check back later for more info.
If you like my assets, consider buying me a beer or a cup of coffee to show support and appreciation by making a small donation via PayPal or Patreon.
PayPal[www.paypal.me]
Patreon[www.patreon.com]
And subscribe to my YouTube Channel and follow me on Facebook and Twitter.
KingLeno's YouTube Channel
KingLeno on Facebook
KingLeno on Twitter