32 Old Slip FDNY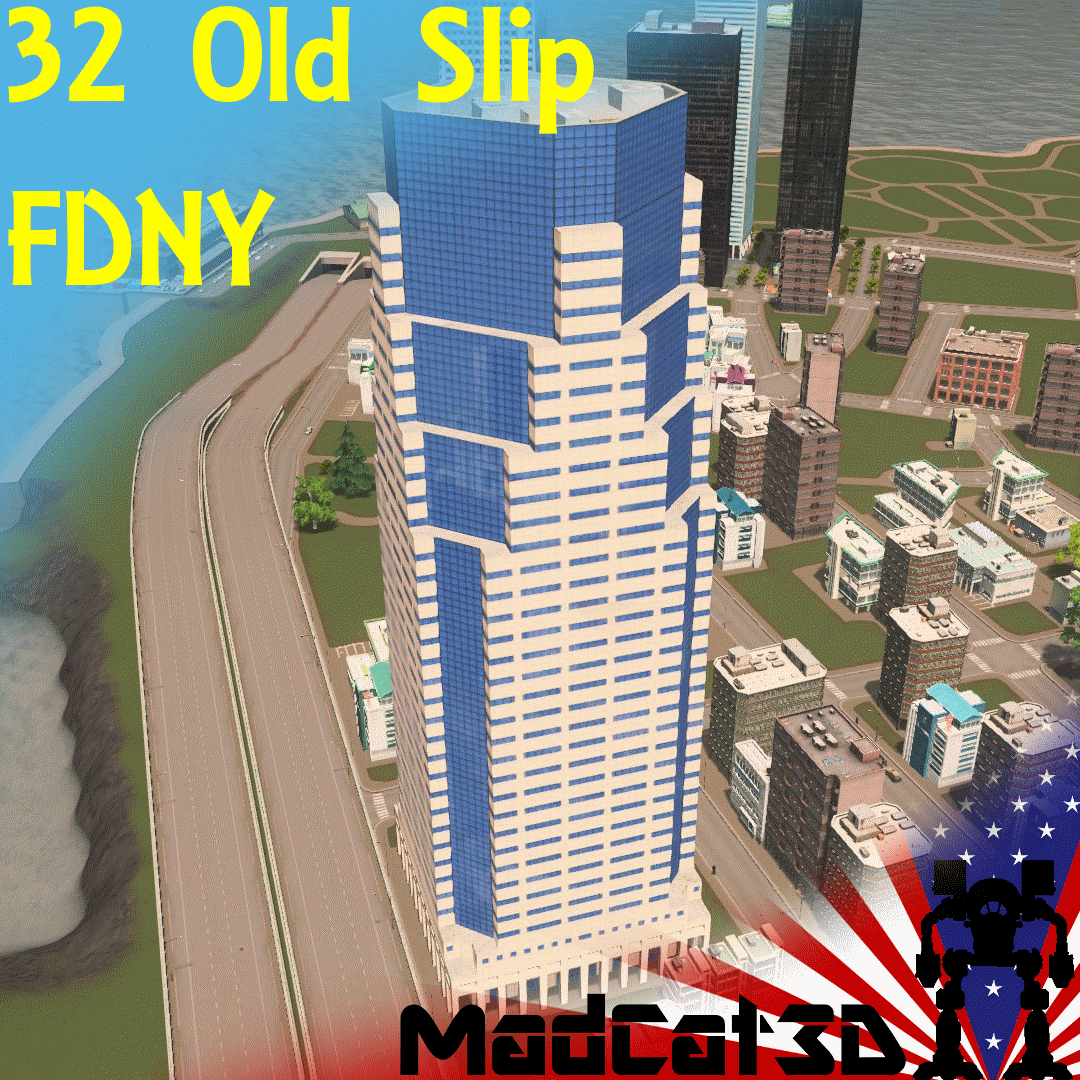 Author:
MadCat3D
Last revision:
14 Nov at 05:39 2016 UTC
Description:
Status: Built
32 Old Slip, also known as One Financial Square, is a Building in New York City. It was built in 1987 on the site of the United States Assay Office, the last public gold refinery in the United States. It is one of the more recognized buildings in the Financial district as it sits on the edge of the East River. On its ground floor, it houses the New York City Fire Department (FDNY) Engine Company 4 and Ladder Company 15, both of which responded to the attacks on the World Trade Center on September 11th.
This version functions as a fire department with a radus of 1500 and acumulation of 150.
1:1 Version can be found here
1:1.5 Version can be found here
Stats:
• Scale: 1:1
• Tris Main: 1,879
• Tris LOD: 346
• Size: 7X7
• Cost: 20,000
• Maintenance: 2,000
This is a fire department