Horse farms 2×2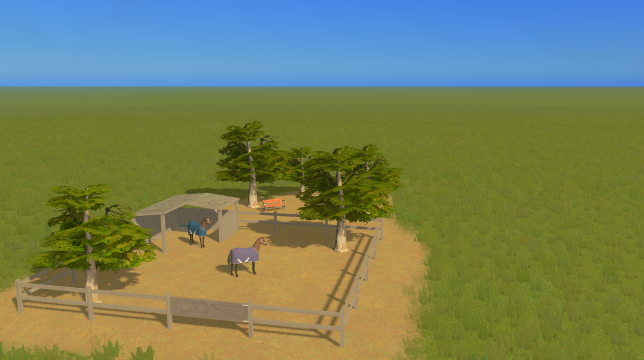 Author:
niis-ku
Last revision:
6 Feb at 17:39 UTC
Description:
Growable industrial / agriculture building, that will appear on 2×2 lots (and 2×3 / 2×4 with extended back yard).
Required mods/props: horse with blanket
No size or colour variation.
Model: 352 tris, textures 256×256 _d and n, all created by me.