Horse farms 1×1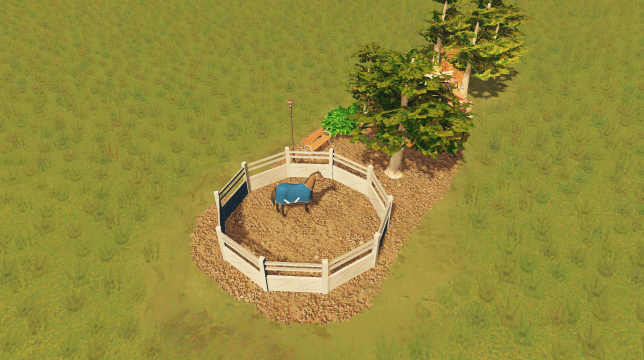 Author:
niis-ku
Last revision:
6 Feb at 17:48 UTC
Description:
Tiny growable industry /agricultural building. It will grow on 1×1 lots (and 1×2, 1×3, 1×4 with extended back yard appearing).
Props/mods required: Horse with blanket
Model: 316 tris, texture 128×128 d and n, all created by me.