Long Lines Building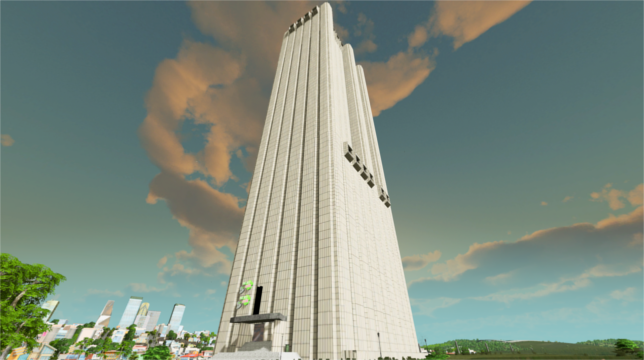 Author:
Domattee
Last revision:
28 May at 17:19 2015 UTC
Description:
Long Lines Building
5×8 Footprint.
The side with the low wall has a hidden pedpath that will connect to roads to the front and rear of the building.
Found under Garbage (yes, it's a landfill (no, irl it's not a landfill))
2705 Tris
1k textures
Custom LOD, 191 tri.
Texture is autogenerated, unfortunately the editor kept artifacting my own.
I put it under the Garbage tab since my own unique tabs are overflowing with other peoples models, and I like my buildings to have an ingame purpose. It does not produce pollution so you can use it as a stop-over for your garbage downtown. This building collects it from the inner city and then empties to your incinerators, which can be placed wherever you want. The Auto-Empty mod comes highly recommended.
Stats:
No pollution
16000000 Capacity (Double standard landfill)
35 trucks
Double radius
It does not process garbage (landfill, not incinerator), and does not produce power.
90k Cost
1.6k Upkeep
576 Water
1600kW Electricity