Farmland Europe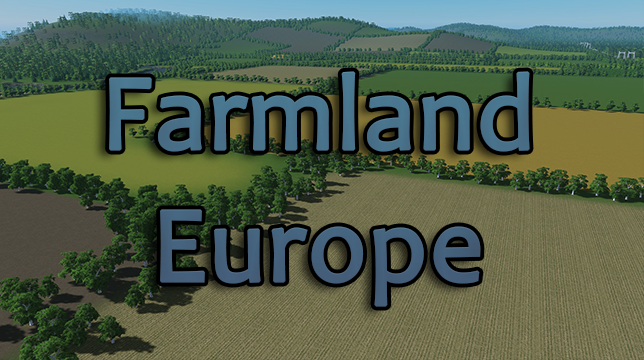 Author:
Avanya
Last revision:
28 Dec at 10:38 2016 UTC
Description:
All screenshots are taken with Daylight Classic on and the default European LUT
This map theme replaces ore and oil with farmland textures, so not ideal for all maps. It's pretty much designed for European Canal City, which is why it's European and also has an older looking pavement.
If none of this interests you, then the cliff texture might, as it looks very nice up close. It isn't even that high resolution – the diffuse texture is 1024×1024 while the cliff normal is 512×512. It's a mix of a very nice normal map and a fairly simple stone texture to avoid too visible tiling.
The theme colors are balanced around the Natural Colors LUT as I find the default European LUT way too bright and oversaturated. I'd suggest using whatever LUT you usually enjoy for European cities.