Central Space Agency (ND Version)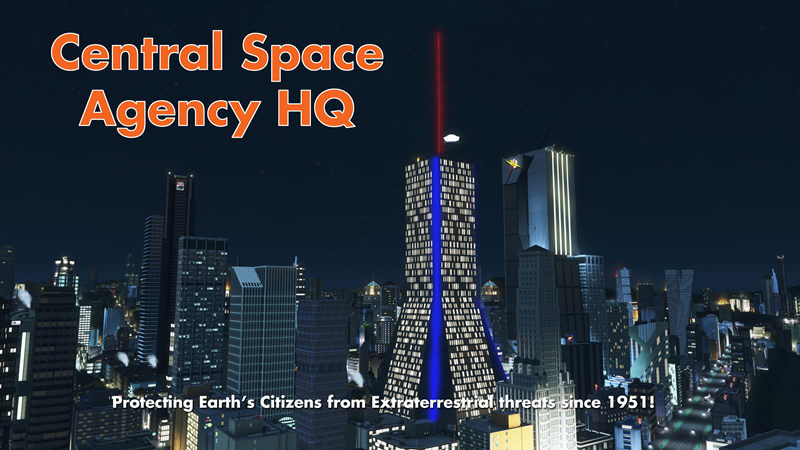 Description:
Now with Helicopters!
This is the Natural Disasters Version of the Central Space Agency. The Central Space Agency was founded in 1951 and has been protecting Earth's Citizens from Extraterrestrial threats ever since! The building is nearly 300 meters tall and has the same attributes as the original building, but with additional helicopter functionality.
Service: Police Headquarters
Cells: 12 x 12
Cost: $180,000
Upkeep: $4,800/week
Police Car Count: 75
Helicopter Count: 10
Jail Cell Capacity 240
Police Department Accumulation: 225
Police Department Radius: 3600
Model: 1,196 trisLOD: 186 tris
Textures (Model): 1024 x 1024 d, n, s and i maps
Textures (LOD): 512 x 512 d, n, s and i maps