Bonita Vista Valley (Official Map Theme) – Desert Map Theme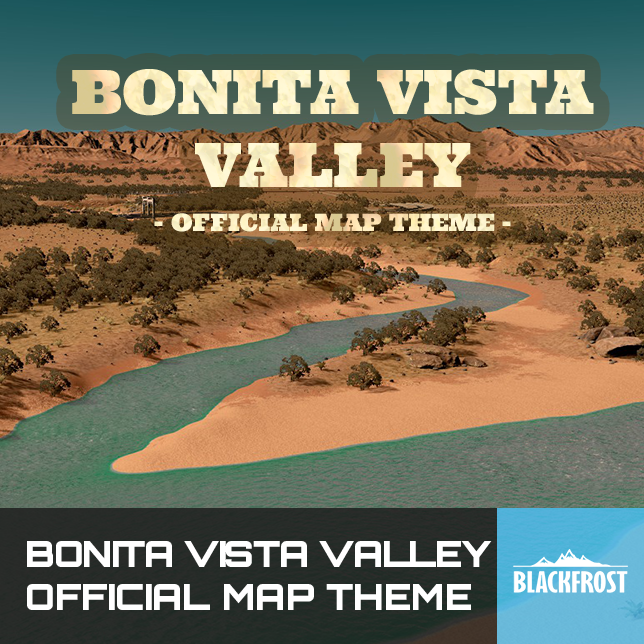 Author:
Blackfrost
Last revision:
2 Mar at 01:07 UTC
Description:
Custom Map Theme for a decent desert feeling. Usable with any tropical map.
Made for my upcoming YouTube video series: Let's Design Cities Skylines: Bonita Vista Valley.
—
Map Theme created by Blackfrost
For updates and more follow me on Facebook, Twitter and Youtube or visit my website[www.blackfrost-gaming.net].