Reimont (Official Map)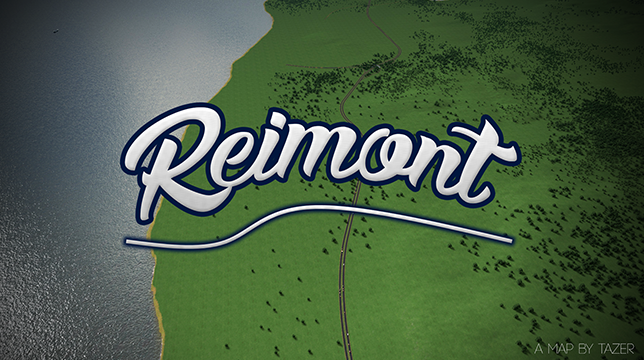 Author:
TazerHere
Last revision:
9 Mar at 19:37 UTC
Description:
Reimont is a map I'm using in my YouTube series.
This map was made to fit the style I was going for in my series, hence why there are mostly flat terrain.
My idea is to make a European Region which has a few smaller towns, a lot of farms and a main town.
This map includes:
► One highway going through the map.
► One train track connection.
► Ship Connections.
► Plane connections.
Other links:
► YouTube Series:
https://www.youtube.com/playlist?list=PLSmBr0Jqxe-dqx3Yn6DQc1dqFMYisAXR9
► Twitter:
https://twitter.com/HereTazer
► Assets/Mods Collection:
http://steamcommunity.com/sharedfiles/filedetails/?id=873696625
► Only Mods Collection:
http://steamcommunity.com/sharedfiles/filedetails/?id=873778001