Owl's Cinematic LUT Pack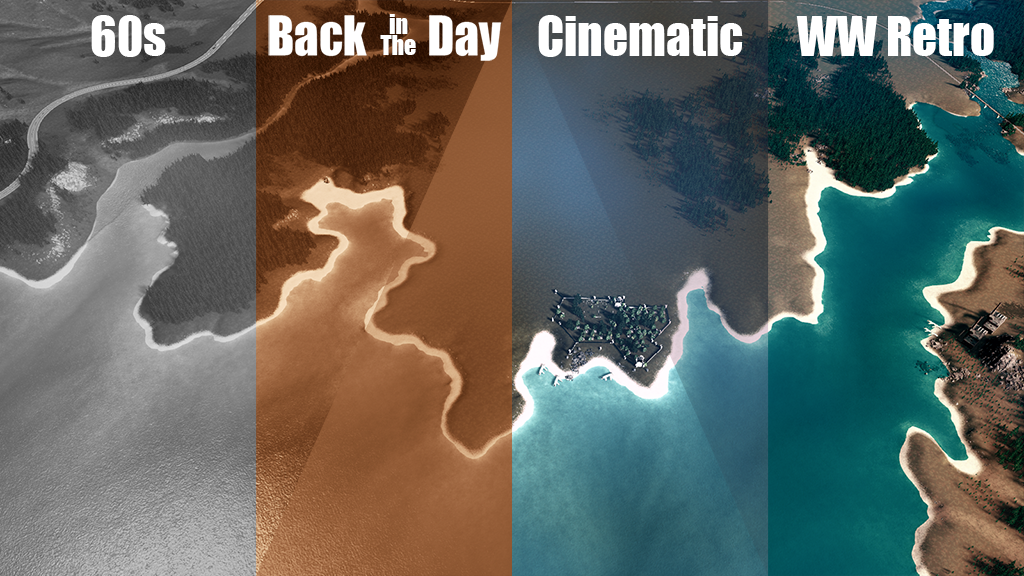 Author:
OWL
Last revision:
26 Jan at 20:43 2017 UTC
Description:
IMPORTANT!
Pack has been built on my Mediterranean Alternative Theme and no visual mods in use. As I tested, LUTs work fine with vanilla themes, probably will work with many others.
– Make Sure – to reset your visual mods and their options according to vanilla game. IE: Eye Candy, Daylight Classic, No Radioactive Desert.
– Turn ON – Distance Fog! If you are using Cloud & Fog Toggler Mod. Otherwise highly contrasted luts will make it truely dark.
CONTENTS:
60s B&W
70s Vintage -NEW-
Back in the Day v1 – Contrasted Sepia
Back in the Day v2 – Balanced Sepia
Cinematic v1 – Realistic night & great balance
Cinematic v2 – More Contrast
Retro WW – Experimental
Cheers.