Joak's International Airport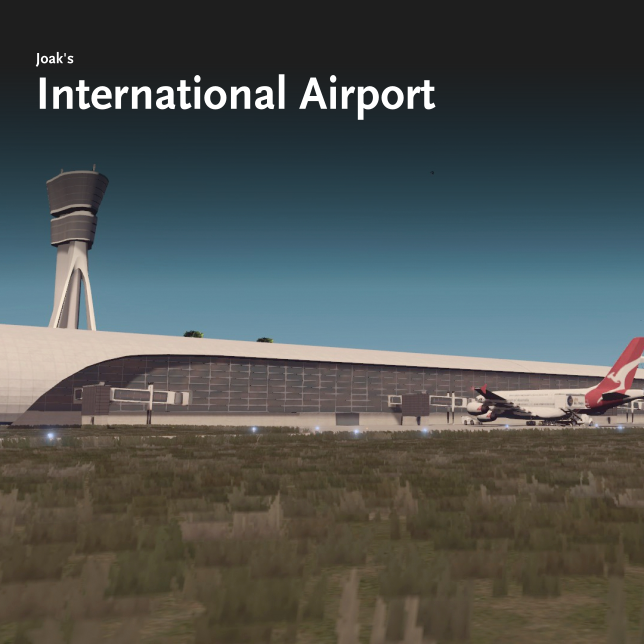 Author:
Polygon
Last revision:
9 Apr at 21:02 UTC
Description:
Ready for take-off? Please read the description first!
This is an International Airport Terminal with six gates and one metro station.
You have to build taxiways and runways by yourself!
But I recommend using the following mods, too:
Placing the airport terminal and how to use all six gates
The International Airport can only be built on flatten terrain. If you have trouble placing it, use the anarchy function of Fine Road Anarchy.
Thanks to BloodyPenguin all six gates are used by the airplanes now. Each map has an outside connection limit of 4. That means only 4 gates will be used by the airplanes. To get all 6 gates to work, use Unlimited Outside Connections to place more plane paths with outside connections (there should be six at least).
Assets shown in the pictures above
If you don't want to place all the taxiways and runways by yourself or just want to use an awesome and realistic airport layout, try out the International Airport Layout by creativeDEX.
Credits
Special thanks to BloodyPenguin and SamsamTS. Without their mods and help this asset wouldn't be possible.
Update 5 (April 2017)
No integrated metro station anymore!
Had to remove it to solve a terrain issue caused by the vanilla integrated station I used.