Spring Valley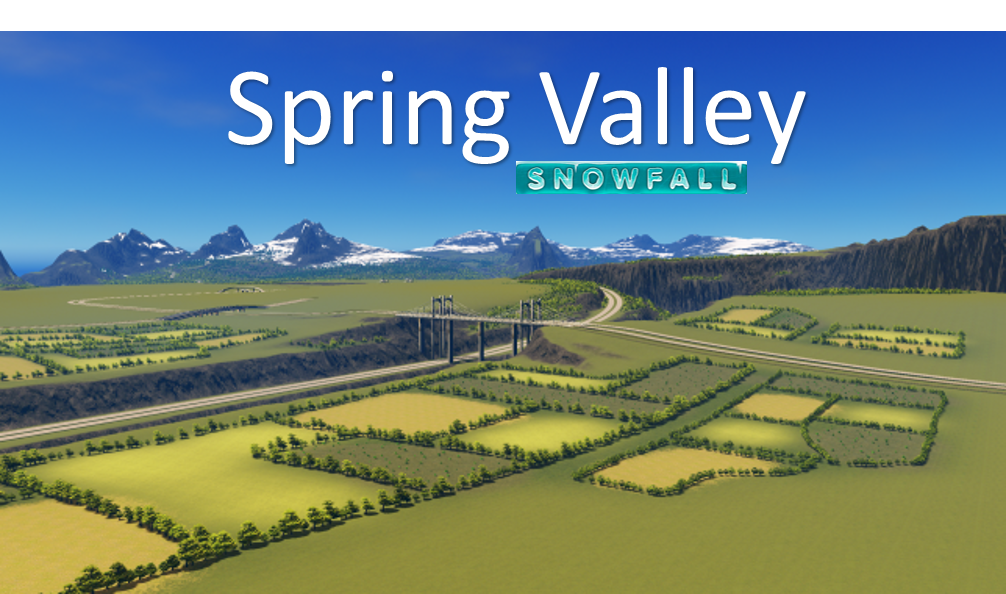 Author:
Black Fire
Last revision:
29 Feb at 16:56 2016 UTC
Description:
Oh what a cold winter it was! But look! The sun is rising higher and it's getting warm again, I can hear the first birds chirp. Spring is coming!!! 😀
On this map, you can play on a big summer map, but never the less have beautiful snowy mountains in the scenery. For this, please use my "Spring valley Theme"
The map contains:
– a beautiful scenery with snowy mountains
– a lot of open land to build a huge city
– is optimized for 25 tiles
– full potential of outgoing connections
– possibility to build a huge dam
– all resources
– is playable without mods
– was mad with love 🙂
To have a matching scenery, the map is an European one. But you could just use a building theme mod to have for example skyscrapers.
I hope you like this map and the theme! If you do, please give me a thumbs up! Or give me some feedback with suggestions for improvement.
Have fun playing
Black Fire
*** also check out my other maps ***
Motu Ngaro – https://steamcommunity.com/sharedfiles/filedetails/?id=777539038&searchtext=motu+ngaro
Kitesch – https://steamcommunity.com/sharedfiles/filedetails/?id=679409290&searchtext=kitesch
Heavens Gate – https://steamcommunity.com/sharedfiles/filedetails/?id=624122930&searchtext=heavens+gate
Elena Sound – https://steamcommunity.com/sharedfiles/filedetails/?id=625175459&searchtext=elena+sound