Vocational School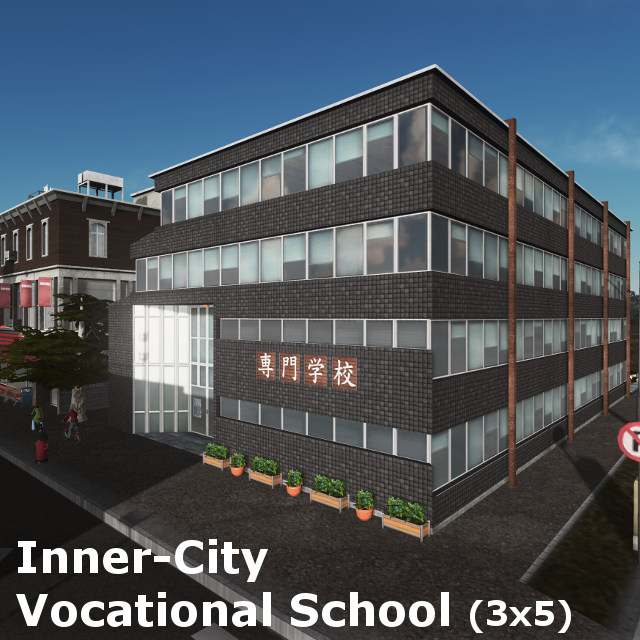 Description:
Vocational / Trade School based on this building & functions as a highschool ingame. It has about half the stats of the vanill highschool but double the education accumulation, of course you can tweak those in asset editor just don't upload it 🙂 This will be the last japanese inspired asset
Stats:
– Cost: 15000
– Maintenance: 280/wk
– Electricity: 270kW / wk
– Water: 96m3/wk
– 250 Education Accum.
– 650 Students
Model:
– Main: 1318 Tris, 1024×1024 alpha, diffuse, normals, specular, illumination
– LOD 79 Tris, 128×128 diffuse, illumination
Thank you for subscribing!