Goodwood Rail Junction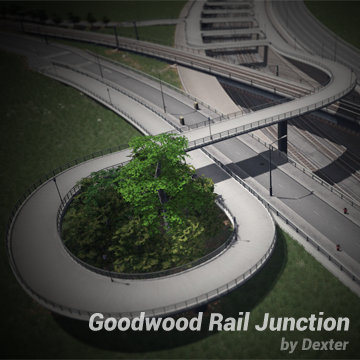 Author:
creativeDEX
Last revision:
30 Dec at 01:09 2016 UTC
Description:
Goodwood Rail Junction by Dexter
Hi everyone,
here is my Rail Junction Construction with.
The build is inspired by the Goodwood Rail Junction in Adelaide, Australia.
Note: For better placement make sure that the ground are flat enough and don't forget to activate the required mods!
Required Mods(dont forget to activate them in the contentmanager in game)
Network Extensions 2
Quay Anarchy
Optional Mods
Road Edit Collection
Don't forget to rate and leave a comment if you like my work.
More of my creations:
Next Level of Road Design
LUT Collection
My favorite Interchange
My Artwork
enjoy!