Pres Wine and Liquor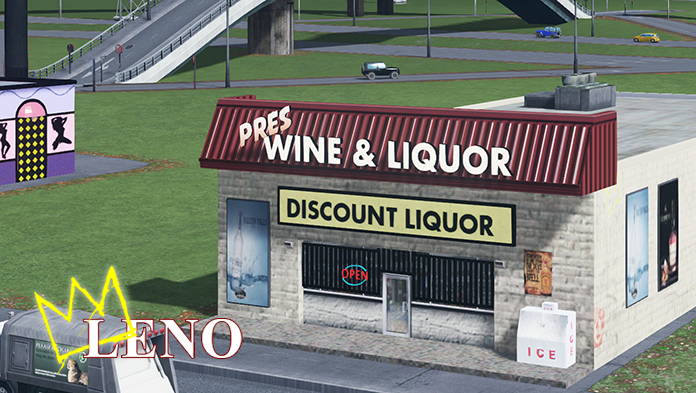 Author:
KingLeno
Last revision:
17 Mar at 23:14 2017 UTC
Description:
Pres Wine and Liquor by KingLeno
Get all of your spirits and alcohol at deep discount prices at Pres Wine & Liquor. In addition to being the only place you can purchase the exclusive Falcon Falls Vodka, it's the only place on the Steam Workshop where you can buy a bottle of liquor at all.
I wanted to give a very special shout out to Pres, but this is the best I could do. I dunno if he even drinks at all, so this might not be the most appropriately titled asset. I just hope he's not an alcoholic lol, but he's been a really big supporter of mine! Thanks!
Low Density Level 1 Commercial with 10 workplaces with RICO. This will be the first building in a new shopping center collection.
If you like my assets, buy me a beer or a cup of coffee to show support and appreciation by making a small donation via paypal or Patreon.

[www.paypal.me]
[www.patreon.com]