Victory Column "Siegessäule"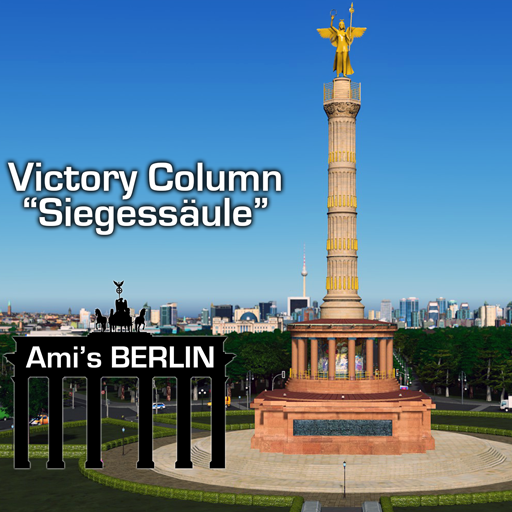 Description:
The Victory Column, or "Siegessäule" (in German), is a 19th century monument that sits in the middle of a rotunda at the center of the Tiergarten, Berlin's Central Park. Visitors can climb to the top via spiral stairs to enjoy a majestic view of the park, the Schloss Bellevue (Presidential Palace), the Reichstag, and the Brandenburger Tor. Nicknamed "Goldelse" ("Golden Lizzy") by Berliners, it was originally conceived to celebrate a Prussian military victory. The column was inaugurated in 1873, was relocated and augmented in 1939, and was restored in 2011 with a shimmering new gold-plated surface on the statue and new roofs to protect the interior mosaics.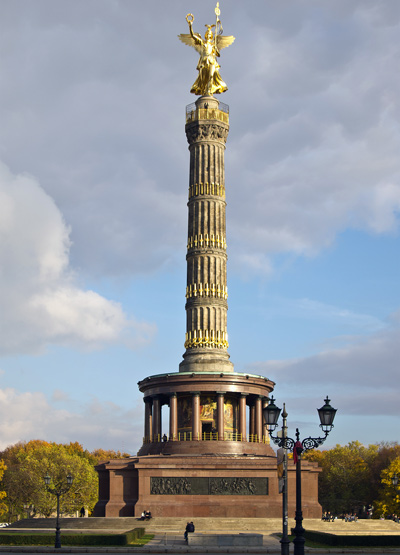 Svenpotsdam made the first version of the Siegessäule for Cities:Skylines in 2015. It was one of his first models, and it includes an etirely original mesh of the statue! He has since updated it twice, once with a round base and After-Dark lighting, and again with a LOWER Poly count. His column was one of the first things that I downloaded from the workshop, and I have always preferred the original version (49k tris) because of it's gleaming gold sculpture and fluting details. It has been the centerpiece of my Berlin 1:1 build.
With Svenpotsdam's permission, I have endeavored to update the column once again. My goal was not to optimize it for performance, but rather to restore the first version, give it a 1:1 scale, and update the LOD model. In doing so, I got carried away, and our Lizzy got a serious make-over! She now has new textures, new geometry, a new base, new proportions, new normal and spec maps, new lighting, and an entirely new, hand-made, matching LOD model.
TRIS: 39,882
maps: 2048×2048 diffuse, normal, & specular
LOD tris: 391
LOD map: 512×1024 diffuse & alpha
This asset is still a whopper at 39.8k triangles main model and 391 triangles LOD. It may not be for you if you don't have a high-end rig or if your build is already strapped for computing resources. For me personally, it is worth the weight. I hope you will agree.