[Train] KLRT Standard Station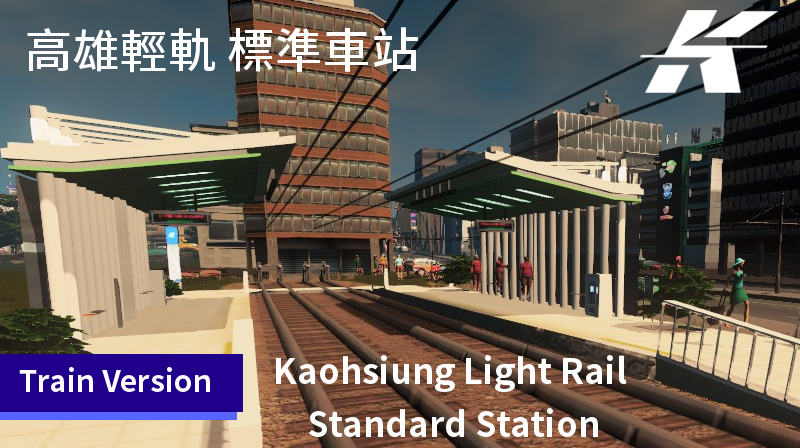 Description:
Attention!!
The asset is designed for passenger train.
If you have owned Snowfall DLC , consider to extra use Tram version.
Brief
The light rail station of Taiwan , Kaohsiung light rail system which been operated in 2016.
This is the standard style light rail station of KLRT circular line first pharse.
There are ten instances of the station in reality.

(Photo by KasugaHuang)
It will get harmony with my another asset [Train]Kaohsiung Light Rail Urbos 3.
Game Info
The asset based on Joak's tram train station and my original tram station.
its statistics the same as tram version.
Cost : 9000
Maintenance Cost : 1000
Fire Hard / Tolerance : 1 / 20
Electricity Comsumption : 35
Noise Accumulation / radius : 20 / 20
No water comsumption and produce waste water.
No produce garbage !
Provide one job (Ticket validator)
Asset Info

Reference
My survey !!!!
https://en.wikipedia.org/wiki/Circular_Line_(KMRT)
https://www.facebook.com/JR.Chen102 (The facebook fan page maintened by chief engineer of Kaohsiung MRT bureau)
http://steamcommunity.com/sharedfiles/filedetails/?id=707575243