2×3 Kyoto Block #3 (Lv2 Office)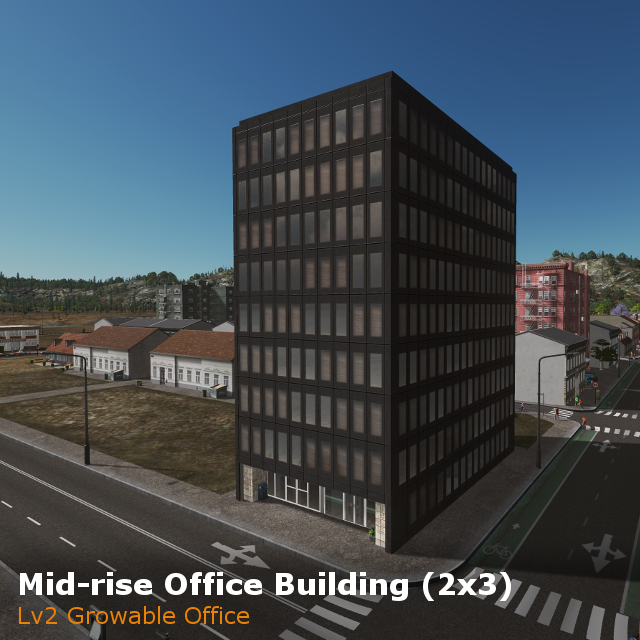 Description:
This buiding was really testing my 3d modelling skills but I think I'm starting to get the hang of it, and with the help I got over at Simtropolis forum I present to you my third asset.
– 2 x 3, Level 2 Growable Office.
– Main model: 1474 Tris. 1024×1024 Diffuse, Normals, Specular & Illumination maps.
– LOD model: 38 Tris, 256×256 Diffuse & illumination maps.
– If you want RICO just find it under 'Office' in the settings panel, add to local & save.
Model is based off the '3rd Kyoto Building(第3キョートビル)' in well, Kyoto. Sorry about the prop requirements, I got lazy on the roof and just decided to slap some props there.
(03/Dec/16: Updated for slight improvements. If this asset disappears in your city I apologize in advance, but it will grow again.)