Väterchen Frost – Winter theme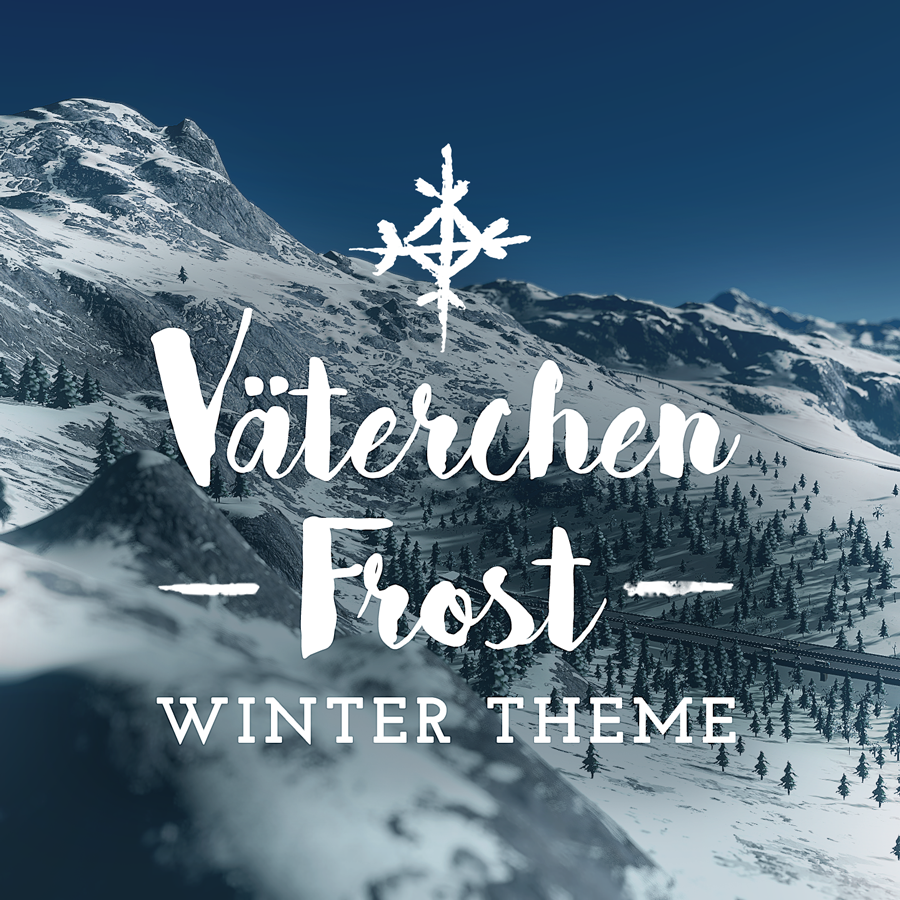 Author:
hadece
Last revision:
28 Feb at 19:42 2017 UTC
Description:
Väterchen Frost – winter theme for Snowfall
features handmade realistic textures and normal maps for mountains, water, fertile soil, ruined and gravel.
– made with and for Winterlust map
– Hi-res textures and normal maps for a natural, realistic look.
– Water falls and wild water with spray and foam!
– Long grass/fertile soil and forests are colored to make the map more interesting
– Oil and ore are covered with snow, so no yellow snow like in the vanilla winter theme.
– Realistic sunsets based on alpine winter setting.
Appeareance
Looks best with LUTs like Realistic LUT V1.2 and Colorful Summer Day
Extra clear and cold winter atmosphere with Daylight Classic
Beta version, keep an eye on this theme 🙂
planned optimizations:
– Perfect scaling for cliff texture
– Normal map for Sand texture
– stronger Snow texture without losing fertile ground
– Ore and Oil texture, if I get them dark enough for being believable (light snow just makes everthing washed out).
VOTE if you like the theme.
If you have any questions or suggestions (ie. lowres variant), feel free to comment!
Map Themes: In-Depth Guide Terrain
Tags: Scandinavian, arctic, northern, cold, ice, snow, water fall, HD, hires