Chirp X Administration Building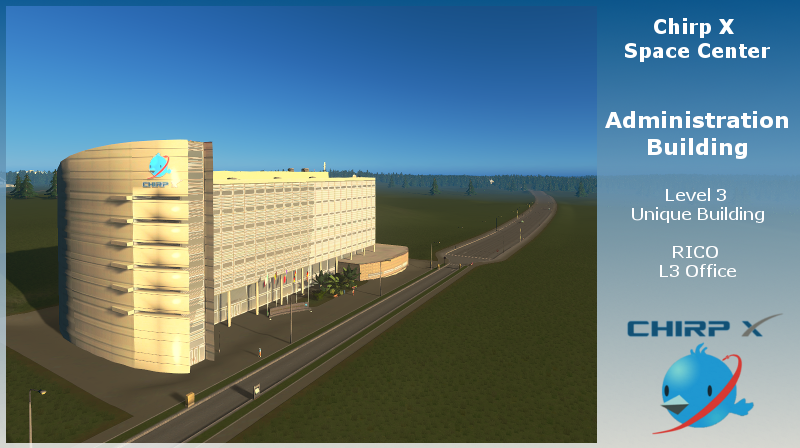 Author:
Ignus
Last revision:
4 Mar at 02:24 2017 UTC
Description:
Where the managers, engineers, technicians, contractors, astronauts, test subjects, genetic muta– ahem… etc. meet and work to make space flight possible.
Based heavily on the new NASA headquarter building.
Model Stats:
Main model: 1294 tris
Main textures: 2048×1024 D, N, S, I
Lod model: 320 tris
Lod textures: 256×128 D, I
Game Stats:
Level 3 Unique Building
Lot Size: 15×8
Plop Cost: 100000
Maintenance Cost: 1280 /week
RICO Stats:
Level 3 office
120 workers
Plop Cost: 300000
Don't forget to rate, thanks!