Kansas City Freighthouse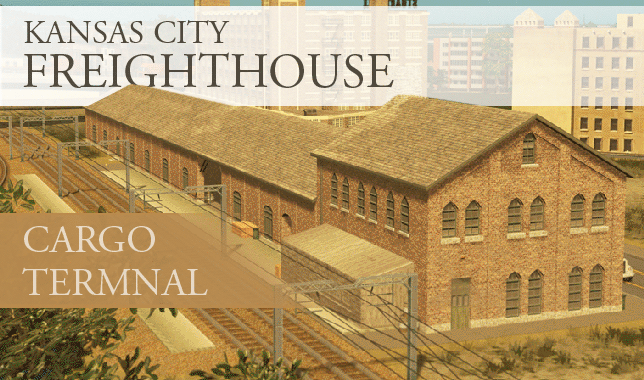 Author:
Lightfooted
Last revision:
5 Dec at 02:11 2016 UTC
Description:
Constructed in 1887, the Kansas City Freighthouse served as a holding area for cargo that was delivered by rail. For much of the 20th century, the building served an important role for merchants and industries who regularly picked up goods and materials from the trains that stopped here.
https://en.wikipedia.org/wiki/Freight_House_(Kansas_City,_Missouri)
STATS:
MODEL(S) – 1,999 traingles (total) | 512×1024 texture map (x2: 1024×1024)
LOD(S) – 206 triangles (total) | 128×256 texture map (x2: 256×256)
LOT SIZE – 19×5
FUNCTION:
Functions as Cargo Train Terminal.
All credit for functionality goes to Bloody Penguin and his Cargo Train Terminal Template.
PLACEMENT:
As of 1.6, subbuildings are now included by default in the game, no mod necessary for placement.
If you'd like a more authentic freight experience, the Catenary Replacer mod can remove overhead cables from your tracks.