2×4 Kyoto Block #1 (Lv3 High Density Commercial)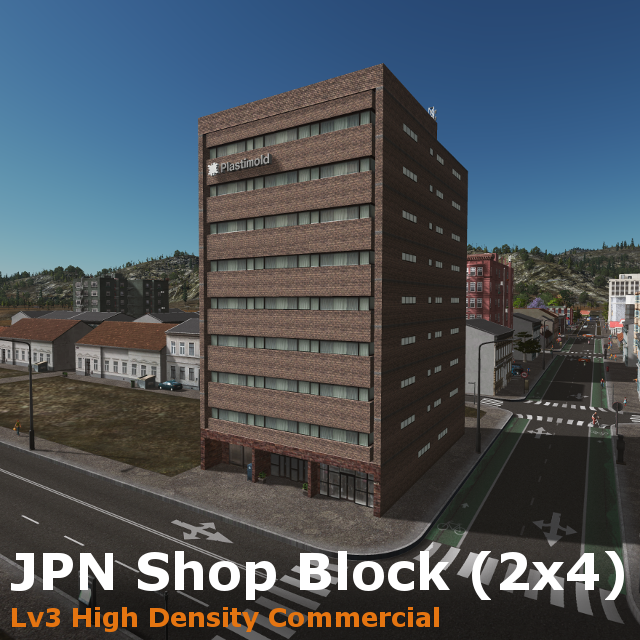 Description:
(03/Dec/2016): This is was my first asset. I've updated it & made some improvements. If the existing old building disappears I apologize in advance. Special thanks to Temple Of Doom a.k.a /u/kalimashookdeday for his tutorial vids.
Model Stats:
– 2 x 4 Growable level 3 High Density Commercial.
– Main model: 1135 Tris, 1024×512 DIffuse, Normals, Specular & Illumination.
– LOD model: 21 Tris, 256×256 Diffuse & Illumination.
– RICO compatible. Just find it under high density commercial tab in the settings panel.
– Building based on an IRL one in Kyoto.
Thanks for subscribing!