LaFerrari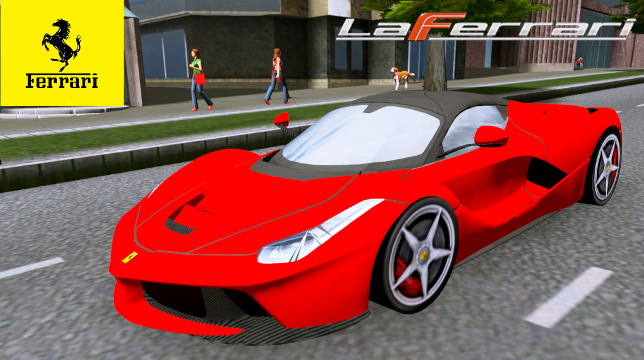 Author:
CityOfTokyo
Last revision:
29 Feb at 12:10 2016 UTC
Description:
LaFerrari
The Ferrari's first commercial hybrid car.
The engine gives best output 800PS/9000rpm, maximum torque 700Nm/6750rpm to a base with a 6,262cc normal aspiration 65 degrees V-twelve engine for F12 bell Linetta.
In addition, I assist for 120kW (163PS) through "HY-KERS" which fed back a technique of straight system (KERS) for a stock car in a kinetic energy time cultivated with F1 and produce 963PS, more than 900Nm altogether.
Triangle : 21787
Texture : 512 x 256
☆☆☆ NOTICE ☆☆☆
In the case of the PC environment that the performance of the graphics board such as notebook PC is not high in,
speed might decrease.
*** Change Log ***
3/July : Smoothing
15/Aug : The luster of the body
24/Nov : Add custom LOD
19/Jan : Remove BreakCaliper from Texture.
29/Feb : Add Normal map texture
Reduction of the file size.