Quad's Crescent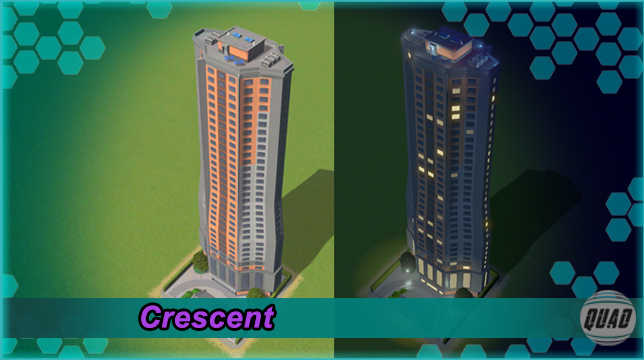 Description:
Among the cold air and dense dry fog, the newer moon has risen.
Attribute
– Commercial: Tourism
– 4×4
– Tri: 854
– LOD Tri: 88
– Requirement: After Dark DLC
Updates
– v2: Improved models and texture.
Conceptual Notes
– Crescent is now made to resemble a Hotel rather than an Office.
– Want the old Crescent back? Here is Crescent as an Office.
Don't forget to Like, Favorite and/or Comment. Thank you and enjoy.