Quad's Policy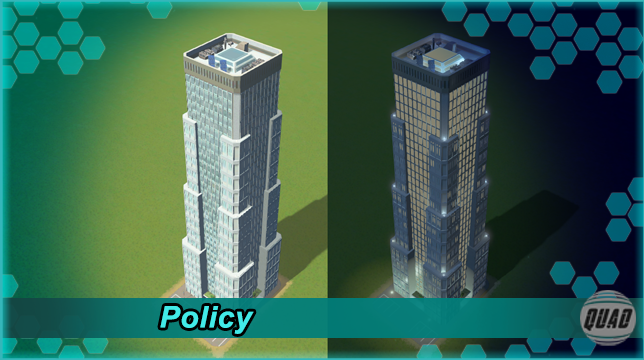 Description:
Hyperion and Jakobs are here for a discussion.
Attribute
– Office: Level 3 (highest)
– 3×3
– Tri: 2500
– LOD Tri: 192
Updates
– v3: Added the thumbnail for Ploppable RICO version.
– v2: Fixed doors.
– Conceptual Note
This building was a placeholder with Javelin's reused models and materials. Now it has its own.
Don't forget to Like, Favorite and/or Comment. Thank you and enjoy.