Nanjing South Railway Station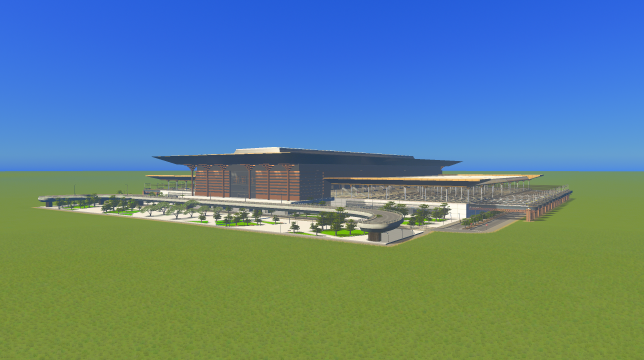 Author:
910095247
Last revision:
11 Apr at 19:28 UTC
Description:
– Both East and West can be pit stop, please note the road link
– Railway + Metro + bus station
among them:
railway
16 30 lines, already tested on the normal start, docked
subway
3 line transfer including 12m * 1&18m * 2
Bus station
Corresponding to the Nanjing South Bus Station, entered in the east and west sides (facade with brackets is the North and south facade) a total of 14 sites.Buses are allowed to turn left across the street to enter the station.The bus station ground grass was not erased,because the model is too big. You can use the brush to brush off the ground yourself.
– It's required to smooth the terrain before placing the asset to prevent the deformation of the elevated road surface.
– This is a construction of Nanjing South Railway Station.666
– My first time to make the assets, thanks to the great help from @ hikke.Comments and Suggestions are very welcome.
高铁南京南站 by 910095247