Security Checkpoint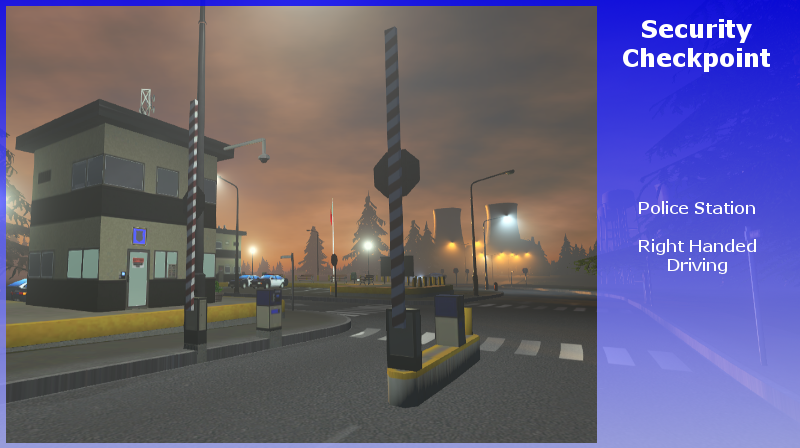 Author:
Ignus
Last revision:
1 Apr at 00:24 2017 UTC
Description:
A security checkpoint for different situations. Power plants, factories, military bases, etc.
Disclaimer: The barriers don't move, they're just for show. All cars just drive through
Game Stats:
Same stats as the vanilla Police Station, except…
Jail capacity: 10
Police Cars: 6
Lot size: 8×16
This asset can be placed anywhere, doesn't require a previously built road
Model Stats:
Polygons: 1610 tris
Textures: 1024×1024 – Diffuse, Normal, Specular, Illumination
I considered the game generated LOD to be good enough, so didn't include a custom one.
The left hand driving version can be found here.
Don't forget to rate if you liked it, thanks!!