Golden Gate Bridge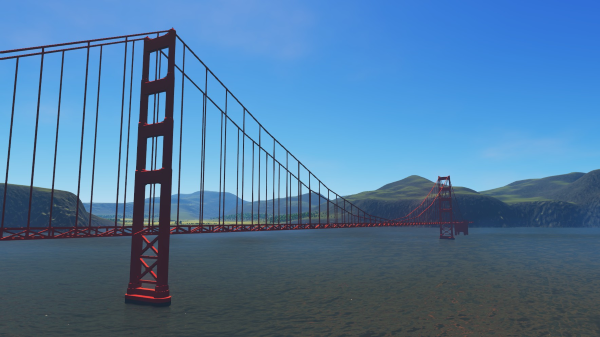 Author:
Hyena
Last revision:
18 Mar at 01:44 2016 UTC
Description:
Golden Gate Bridge, in scale 1:1
Total length: 2.700m
Width: 36m (for game 6 lanes avenue pass)
Height: 228m
The model dont have nightlights because the editor dont let me put in all bridge (yet).
Its my firts model, i hope you enjoy.
>> Atention <<
You need the no pilar mod!
>> Instructions <<
1. Put the bridge (its in power section)
2. Make a 6lanes avenue with no pilars.
3. Enjoy
TRIS:
Model: 20284 tris (yes, a lot, its a big model, It is the least I could do)
Lod: 1200 tris