Eureka Melbourne Australia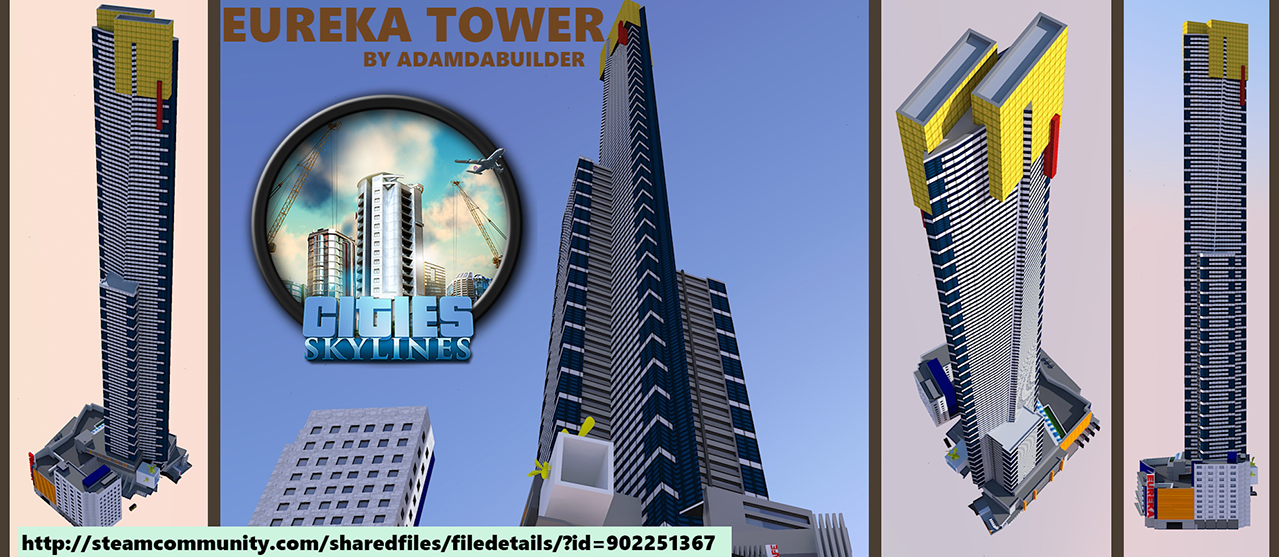 Description:
Eureka Tower Melbourne Australia by Adamdabuilder
Hello everyone hope you like the awesome skyscraper.
EUREKA TOWER located in the heart of Melbourne on the Yarra River Victoria Australia.
This building was once the tallest building in the Southern Hemisphere. The building consists of 88 floors and can be seen thoughout the whole of Melbourne's inner suburbs.
**UPDATED** – *New textures have been updated*
normal map has been added
illumination map has been added
color map has been added
specular map has been added
alpha map has been added
The building looks better and more realistic then before, even the scale of the building has been resized.
*** this model is compatible with citie skylines After Dark *** (lights have been added).
High Triangle mesh count – 33,370 / 15,000
Thank you and please Favourite if you like my work
ALSO RIALTO TOWER MELBOURNE AUSTRALIA CAN BE FOUND AT THIS LINK:
http://steamcommunity.com/sharedfiles/filedetails/?id=936627602&searchtext=