Transparent Selectors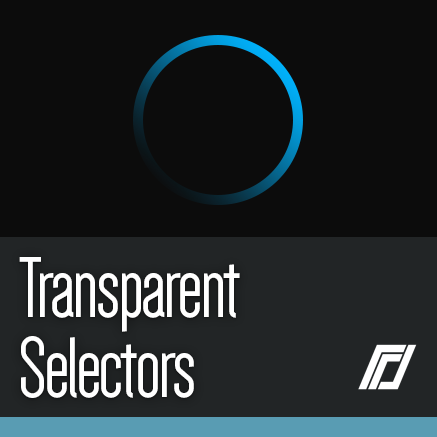 Description:
Makes selectors transparent, adjustable opacity slider in mod settings.
Useful for detailers, works with Move It and Prop Line Tool.
Update 1: Construction cost tooltips fade out as well.
Update 2: More control over cost tooltips.
I came up with this idea when making screenshots for the curbs props, the selector circle gets in the way when detailing. I was reminded of this when watching PugGaming's nascar build, where these selectors clearly got in the way when detailing.
Thank you TPB for making most of the mod.
Known issues:
Waits for loading manager to report that all mods have been loaded. So if ploppable asphalt or theme decals doesn't work for you, this won't work as well. It's most likely some other mod preventing loading manager from working properly. The only mod I've seen doing this is an ARIS/Skylines Overwatch mod.
Source code:
https://gist.github.com/ronyx69/e556609f78efd918aa5895261d38d78e
Recommended mods:
Auto-Enable Mods [NEW]
http://steamcommunity.com/sharedfiles/filedetails/?id=903285221
More Beautification (for accessing the prop menu)
http://steamcommunity.com/sharedfiles/filedetails/?id=505480567
Find It (search for any assets)
http://steamcommunity.com/sharedfiles/filedetails/?id=837734529
Prop Line Tool
http://steamcommunity.com/sharedfiles/filedetails/?id=694512541
Move It
http://steamcommunity.com/sharedfiles/filedetails/?id=766190099
Prop Precision
http://steamcommunity.com/sharedfiles/filedetails/?id=791221322
Prop Snapping
http://steamcommunity.com/sharedfiles/filedetails/?id=787611845