Generic Brick Office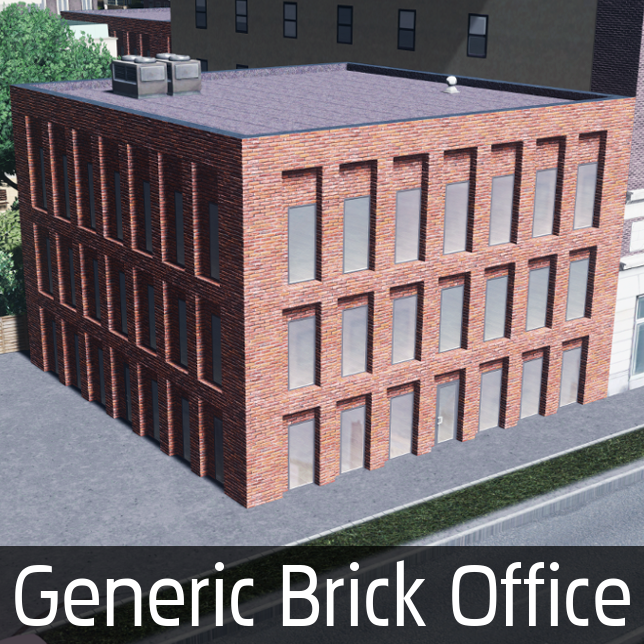 Author:
Lost_Gecko
Last revision:
15 Apr at 14:01 2017 UTC
Description:
Generic contemporary 3-storey brick office buiding.
____________________
This is a pack containing 2 level 3 growable office buildings: a standard and a corner version.
Both version are perfectly identical and only differ in the place they grow in. The geometry is a bit high for a 2×2 growable but the LOD compensates for it (10 tris).
____________________
RICO-friendly: thumbnail included (but regular growables, have to be converted manually!)
Optimization: both assets are identical
____________________
MODEL:
Tris: 1142
Texture: 1024×256 (diffuse-normal-specular-illumination)
LOD: auto generated. Believe it or not, it's actually fine. The mesh is a cube (10 tris), which is perfect, and the textures are not too bad, so I couldn't be bothered to put in the extra effort. Tell me if it's too much of a problem though.
____________________
My Workshop stuff: http://steamcommunity.com/profiles/76561198274193909/myworkshopfiles/
If you like these assets, do not hesitate to rate!