Kino International cinema Berlin (ploppable RICO leisure)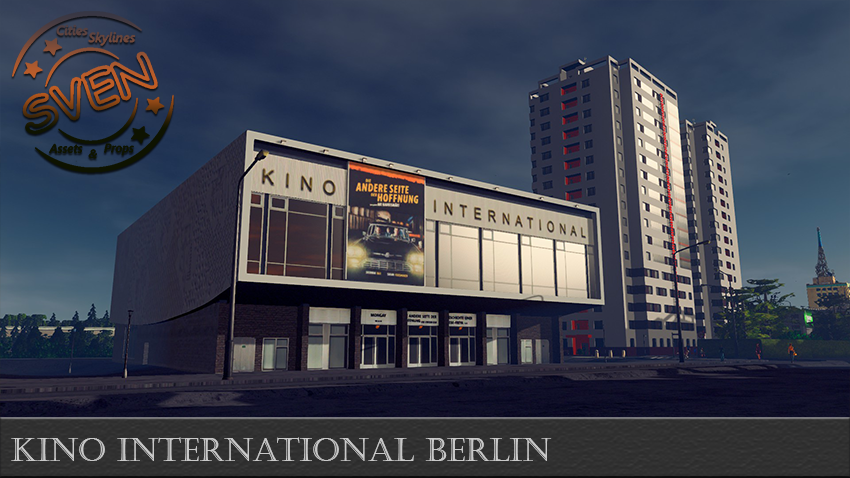 Author:
SvenBerlin
Last revision:
19 Apr at 17:19 2017 UTC
Description:
Kino International cinema Berlin by SvenBerlin
Until 1989, Kino International was the main theater for premieres in the GDR. Multiple films produced by the DEFA (state-owned film studio) held their premieres here. Especially important for the party and national leadership were the eight rows with optimal views and extra legroom. Before and after premieres, state visitors sojourned in the "Representation Room", today called the Honecker Lounge. In the basement, a small bunker and elevator were later added for the state leadership. The Kino's last premiere in the GDR was Heiner Carow's Coming Out on November 9, 1989, the day the Berlin Wall fell.
Today, the International is used by many filmmakers for premieres due to the theater's ambience and is one of the venues of the Berlinale. Visitors from Berlin are fond of the theater's history and special atmosphere. The large film posters on the outside of the theater show the film of the week and are still painted by hand.
https://en.wikipedia.org/wiki/Kino_International
triangles 1035
LOD 86
ploppable RICO leisure level 1 building